A dynamic location centrally located in the heart of downtown Norfolk, Virginia
Granby
259 Granby Street
A 10,000 square-foot, two-level space filled with dymanic office, meeting, and flex spaces. Granby Campus shares a building with Gym Downtown, Percolator's fitness partner.
View Granby
---
Monticello
253 Monticello Avenue
Located on the corner of Monticello Avenue, Market Street, and Granby Street, Percolator's Monticello campus has over 20,000 square feet of space for collaboration and customization.
View Monticello
Membership Features
Here's what you can expect at every Percolator location:
Flexible Access
Get access to beautiful workspaces in the heart of Norfolk. Each office is completely uniquely shaped. Take a tour and see the space for yourself!
Exclusive Events
Percolator hosts social, educational and workshop events where you can meet industry peers, network with clients or learn about topics of interest.
Delicious Perks
Book a conference room, spend all day working in our inspiring common work space, drink coffee, tea and water, it's on us. Cheers to tasteful productivity!
Creative Coworkers
Share business experiences and be inspired by like-minded entreprenuers. Join a community that solves problems and creates together.
Potential Customers
Percolator members solve each other's business needs every single day. You'll be able to network with potential customers online and in person.
Financial Savings
If you take advantage of a 50% discounted Gym Downtown membership, you'll also get discounts at over 15 restaurants and businesses in Norfolk.
Why You'll Love Percolator
Jacob Sterle
JacobSterle.com
,
The people I have met here have been top quality professionals, and they are some of the nicest people you could meet. The community is the best part about coworking spaces, and Percolator does it right. While I love the challenge of building things with my own two hands, doing that shoulder to shoulder with like-minded individuals makes me look forward to coming into the office every day.
Jim Schneider
Schneider Construction
,
This is what small business is about. Shared office space is an innovative concept and Bobby has done a great job making the most of this concept. If you're looking for space, I suggest you check it out.
Roger M. Richards
Igniter Loop
,
Basing my film production company at Percolator has provided an opportunity to network and share ideas. It is a joy coming to my office–I never know what new great idea might be sparked by a chance conversation with a community member.
Karin Owens
Beauty for Ashes Realty
,
Percolator is a fun place to work, a creative place to host events and an environment to connect with other business-minded people! Every time I go into the office I get a new and inspiring idea that I can use to help grow my business.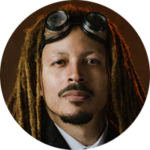 John Dudley
Industrial Imagination
,
The collaborative environment allows me to get to know my fellow entrepreneurs on both a personal and a professional level. I get inspired and motivated when I see the companies around me grow!
Carl Cleanthes
Epic Made
,
The community is the best part of coworking at Percolator. Everyone is very supportive of each other and we have made several impactful connections that allow us to both help and be helped by the Norfolk business and creative community.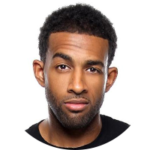 Robert 'Brix' Glover
Brix Fitness
,
Joining the Percolator family has been game changer for my business. Structure, accountability, community, guidance were things that my business needed most. All of which I've found right here at Percolator!
Les Dossey
Entre Coach Inc.
,
Percolator rocks for entrepreneurs. The entire Percolator team provides the ideal environment to grow and flourish as an entrepreneur. That's why I'm here.  
Robert Rogers
Upscale Avenues
,
The energy and culture at Percolator is contagious, and the other businesses that you get to collaborate with is icing on the cake! 
Ben Munson
Tidewater Mortgage Services
,
Instead of investing five figures into a retail build out, Percolator allowed us to start small and expand as needed. It really was the smartest decision we made, not just because of the flexible space, but because of the community of entrepreneurs that you automatically become a part of. Collaboration AND Growth!
Monthly Plans at Percolator
We have flexible plans available for you and your team.
Businesses That Trust Percolator Include
---